YOU'RE A POKER SLAYER AND WE WANT TO KEEP YOU THAT WAY. WE DESIGNED THIS APP TO KEEP YOU IN THE BEST CARD PLAYING SHAPE OF YOUR LIFE.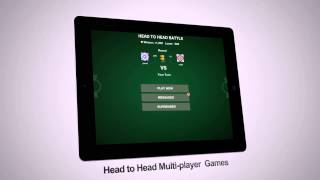 Keep your reactions quick by proving your skills against the clock. Both single player and head to head games are timed, you'll lose if you don't complete your turn within the time limit. A costly mistake because this won't just dent your pride; it'll also dent your coin stack too.
Invite adversaries to go head to head with you so you don't get lazy with your calls.
Free to download and play.
Play single player or head to head against your friends.
Turn-based design lets you play up to 20 head to head games simultaneously.
Push notifications tell you when it's your turn.
Get more coins and raise the stakes.
Leader boards for glory and prizes.
Chose different card designs to play with.
HOW TO PLAY
The aim is to test your poker knowledge and improve your ability to identify winning poker hands. The faster you are the more points you will get. But, you will also lose points for incorrect answers.

You will be shown a poker table with a number of players with hole cards face up. Also the community cards are displayed. As the levels increase more players will be added to the table and or different community card situations will be displayed (pre-flop, flop, turn, river). As the levels increase so will the difficulty and the amount of points for a correct answer.

When the cards are displayed you should pick the player with the best poker hand.